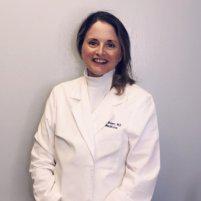 About Dr Reihsen ─ a Brief Introduction
& Overview
Julie Reihsen, MD, is the founder and a family medicine physician caring for patients at Dallas Family Medical & Aesthetics, located in Addison, Texas. Dr Reihsen has been practicing Family Medicine since 1992. She and her team provide a wide range of health care services for patients of all ages, including a variety of preventive services.
Dr Reihsen's interest in medicine started at a young age as a result of her experiences. In the third grade, she was diagnosed with hearing loss. Over the course of the next 10 years, she had five ear surgeries. During one surgery, she had a complication and lost all her hearing on her left side. She has been wearing hearing aids since then. Through these experiences, she developed a desire to learn more about medicine.
Dr Reihsen founded Dallas Family Medical & Aesthetics in 1997. During her training, she found her aspiration – to work with patients to help them to achieve their health goals. Her enthusiasm for medicine has led her to seek advanced training in sleep medicine, bio-identical hormones, and allergy treatment. She sees her field as being both challenging and deeply rewarding.
To schedule an appointment with Dr Reihsen and her team at Dallas Family Medical & Aesthetics, call the office or request an appointment online today.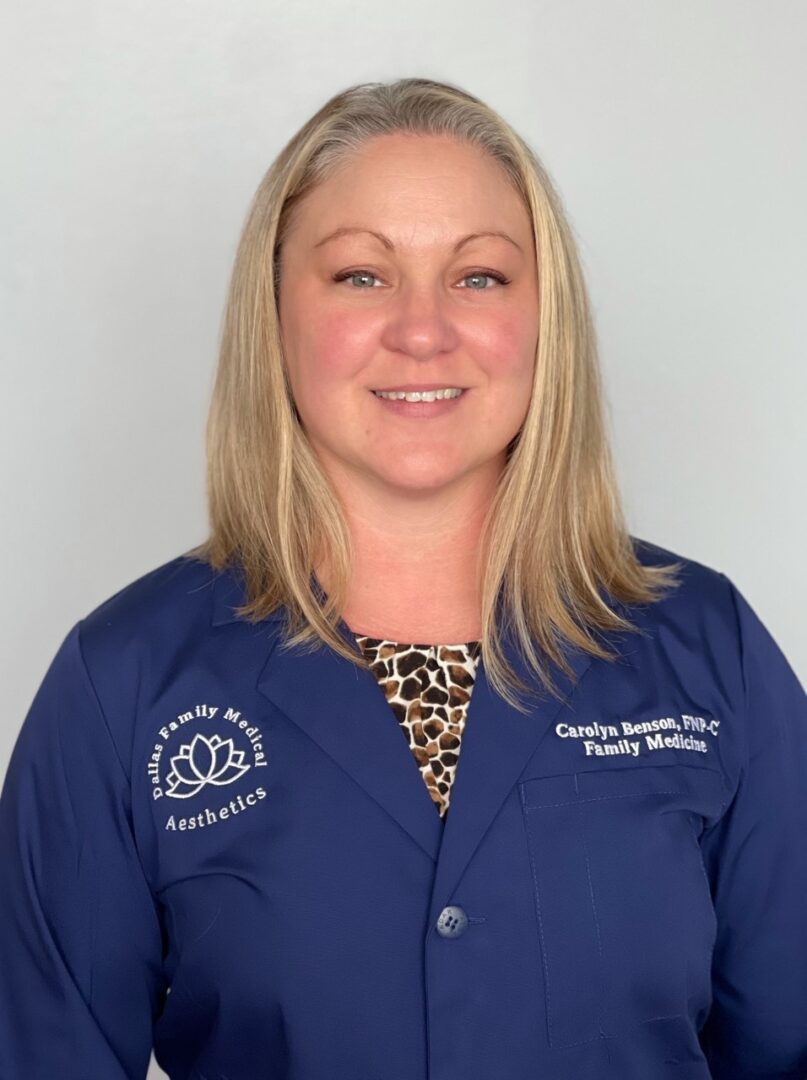 Carolyn Benson is a Family Nurse Practitioner, board certified by the American Academy of Nurse Practitioners (AANP) and licensed in the state of Texas to provide health care to patients of all ages.
She received her Bachelor of Science in Nursing from Texas Tech and her Master of Science as a Family Nurse Practitioner at the University of Texas at Arlington after completing clinical rotations in our office from August 2020 through April 2021. Her nursing background includes general, orthopedic, and bariatric surgeries along with trauma, medical management of chronic disease, and management of hospitalized COVID patients.
Carolyn has a strong nursing foundation and a knack for connecting with her patients, which is vital to provide quality health care. She believes that nursing is the bridge between patients and the health care system and aims to provide holistic patient-centered care. Carolyn feels the best way to provide excellent care in a family practice setting is to treat her patients like family.