Botox, Fillers, Laser Hair
Removal & More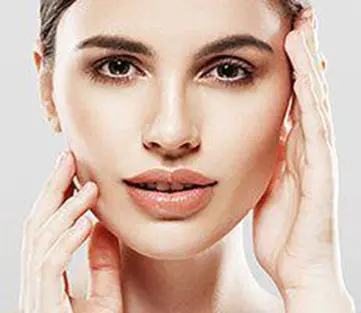 Botox and Fillers
Botox® and fillers are cosmetic injectables used to minimize the appearance of wrinkles, fine lines, crow's feet, and sagging skin. Although many people use Botox and fillers interchangeably, they're two different things.
Botox is an injectable neuromodulator used to minimize the appearance of dynamic wrinkles. Dynamic wrinkles develop due to repeated muscle movements, like smiling, frowning, or squinting.
When Botox enters your body, it blocks nerve signals from reaching the muscles in your face. This allows your muscles to relax, making your skin appear smoother and more youthful.
Fillers are another type of injectable. Instead of causing your muscles to relax, they smooth out your skin, filling crevices and blemishes. They can also plump up your skin, restoring lost volume, and making it appear fuller and more youthful.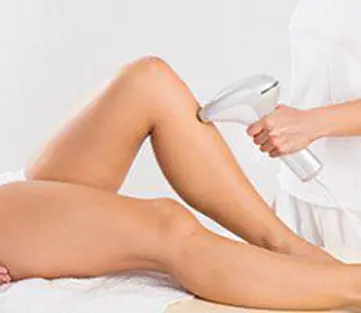 Laser Hair Removal
Laser hair removal provides a safe and effective alternative to traditional hair removal treatments like waxing, plucking, and shaving. At Dallas Family, Medical & Aesthetics in Addison, Texas, Julie Reihsen, MD, and her skilled team use Candela GentleLase laser hair removal to help people of all ages look and feel their best. Call the office, speak with a friendly team member, or book a consultation online today to see if you're a good candidate.
Laser hair removal is versatile and safe for use almost anywhere. At Dallas Family Medical & Aesthetics, the team uses laser hair removal treatment to target hair on the:
Laser hair removal is also safe for use on sensitive body parts, including the bikini area and buttocks.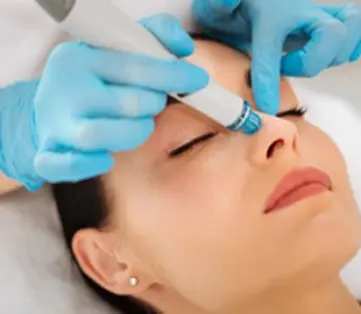 Hydrafacial
A multi-step treatment uses a patented device to cleanse, exfoliate, and extract dead skin cells while bathing the skin in serums packed with rich hydrating ingredients, antioxidants, and peptides. In addition, you can work with your skincare professional to further customize your HydraFacial by incorporating add-ons or boosters targeting your specific skin concerns.
It appeals to nearly all ages, complexions, and concerns. Gentler than the traditional dermabrasion, this approach vacuums out pores while simultaneously pushing in potent actives, which moisturize, brighten, plump, and protect. Beyond the standard three steps, there are targeted add-ons, or boosters, which aim at unique skin concerns, making the treatment completely customizable.
The HydraFacial treatment starts with cleansing by removing the dead skin cells and excess sebum from the skin. Next, a mix of salicylic and glycolic acids is applied to the skin to break up dirt and oil-clogging pores. Then, the HydraPeel tip is used to vacuum out blackheads, dirt, oil, and impurities, while hydrating, plumping, and nourishing serums are simultaneously applied to the skin.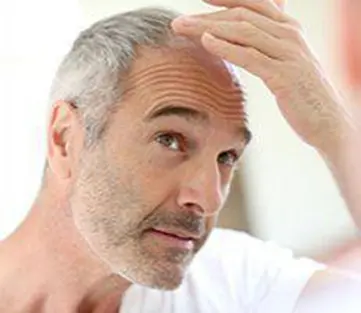 Hair Restoration
Hair restoration is a cosmetic treatment to address thinning hair or hair loss. Almost everyone experiences hair loss at one point or another, but it can result in premature balding without treatment. Hair restoration minimizes hair loss while encouraging the growth of healthy, new follicles.
At Dallas Family Medical & Aesthetics, the team offers several types of hair restoration, including:
If your hair is starting to thin, your Dallas Family Medical & Aesthetics provider might recommend treatment with a prescription medication like minoxidil. Minoxidil is a safe and effective treatment used to address androgenic alopecia or male pattern baldness.
Experts aren't entirely sure how minoxidil works, but it's proven to slow hair loss. Treatment with minoxidil usually involves massaging a prescription shampoo into your scalp twice a day.
One of the leading causes of male hair loss is low testosterone. After a man turns 30, testosterone production decreases by about 1% each year. Hormone replacement therapy encourages testosterone production and, ultimately, slows hair loss.
If you're experiencing significant hair loss or already starting to bald, you might benefit from hair restoration with transplants. A hair transplant involves your Dallas Family Medical & Aesthetics provider removing hair from one part of your head and surgically placing it on a bald spot.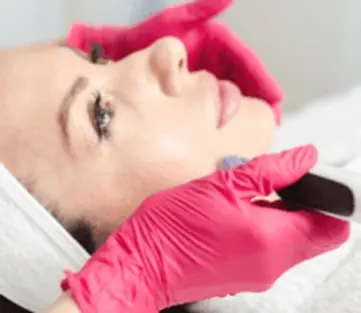 Microneedling
Microneedling, also known as collagen induction therapy, uses an FDA-approved particular device that evenly pierces the top layer of your skin with tiny micro-needles.
When your skin receives these extremely small puncture wounds, it quickly responds with healing, stimulating collagen and elastin production. The results offer tight skin, reduced wrinkles, and fewer visual scars for overall skin rejuvenation.
Microneedling treats a wide range of skin conditions resulting from collagen loss, including:
Microneedling improves the elasticity of your facial skin but can also reduce the appearance of stretch marks.
This treatment might work well for you if you're not a candidate for lasers due to hyperpigmentation. You may also want to choose microneedling over microabrasion if you'd prefer more aggressive treatment.
When your skin technician consults with you, you can decide on the best option for your condition and goals for treatment.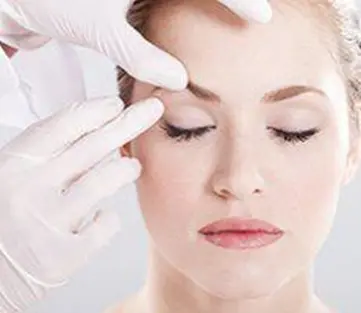 Dermaplaning
If your skin has acne scars, fine wrinkles, or sun damage, dermaplaning provides a safe and effective way to turn back the clock, helping you look and feel your best. At Dallas Family, Medical & Aesthetics in Addison, Texas, Julie Reihsen, MD, and her skilled team perform dermaplaning on-site as an outpatient procedure. To schedule your appointment, call the office and speak with a friendly team member or book online today.
Dermaplaning is a cosmetic treatment that uses a sharp, exfoliating blade to remove dead skin cells and unwanted hair from the surface of your face.
The goal of dermaplaning is to make your skin radiant and youthful. Removing acne scars, pockmarks, and peach fuzz make it possible to restore your face to a vibrant condition.
Dermaplaning is incredibly versatile. At Dallas Family Medical & Aesthetics, the team uses dermaplaning to improve the appearance of:
Dermaplaning can also remove fine hairs that don't respond to traditional treatments like shaving or waxing.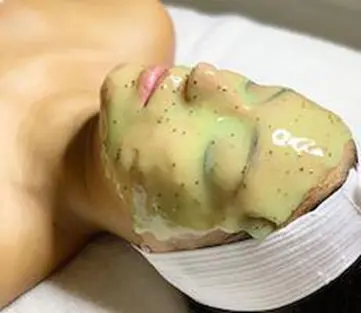 Jelly Masks
Jelly masks have been popularized recently and are the next level of innovative skin treatments. These masks have a unique jelly-like texture, which is easy to apply and rinse. Jelly face masks primarily provide hydration; however, their benefits depend on the formula and the skincare issue they address.
Jelly masks are made mainly with refined alginate. They contain much more alginate than regular rubber masks. That's why the texture is like jelly, providing extra hydration and instant calming and soothing effects. Also, they create a silky soft, vacuum-like seal over the skin. Alginates are refined products from seaweed. Most often, it comes from the leathery, tan giant kelp. The refining process combines alginic acid and sodium salts from alginic acid, called sodium alginate. However, not all masks are made of the same materials, so it's best to look at the ingredients list.
Face masks are most often effective at moisturizing your skin. For that reason, it's more likely that face masks claiming they moisturize the skin will do just that. However, there are also various benefits, and it's best to look for masks based on your desired skincare need.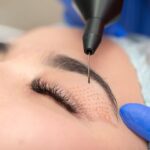 Plasma Pen
Plasma Pen is the worls's most advanced, non-invasive, skin lifting, skin tightening, and rejuvenation device used to treat wrinkles, and sagging dull skin. The Plasma Pen is an FDA-approved device to preform fibroblast therapy, a technique used to stimulate the production of collagen in the skin.
Plasma Pen uses a treatment known as fibroblasting. Fribroblasts are the most common cells or connective tissue in the body the produce collaagen. At about 1mm ffrom the skin, oxygen and nitrogen are mixed to produce and arc of plasma that discharge onto the epidermis. The Plasma Pen is highly versatile and is very effective in smoothing out wrinkles, tightening the eyelids, and can lift and rejuvenate any area of the skin.
Plasma Pen can treat any area of the body, particularly the face and neck regions. It is important for anyone considering Plasma Pen treatment to carefuly review the contraindications, Plasma Pen aftercare instructions, risks, and skin types that can be safely treated. Common treatment areas: Forehead lines, jawline tightening, marionette lines, nasal labial fols/smile lines, necklines, stretchmarks, smoker's lines, upper and lower eyelids, and more!
Plasma Pen results can be seen immediatly with tightening along with cumulative improvments over the next three months in the appearance of saggy skin. In some cases, it may require more than one session depending on the desired resutls. Plasma Pen results can last up to three years. Using medicale-grade skincare and sunblock can maintain results.